Workplace for own maintenance
In our workshop we are responsible for the maintenance of our trucks. As a transporter, we want to avoid downtime and make optimal use of our driving times. With maintenance in our own hands we manage to reduce delays to a minimum.
At the headquarters in Arendonk we are equipped with a fully equipped workshop with lubrication pit and an extensive warehouse for parts. Partly because of this we can guarantee the maintenance and up-to-date of our fleet.
Contact us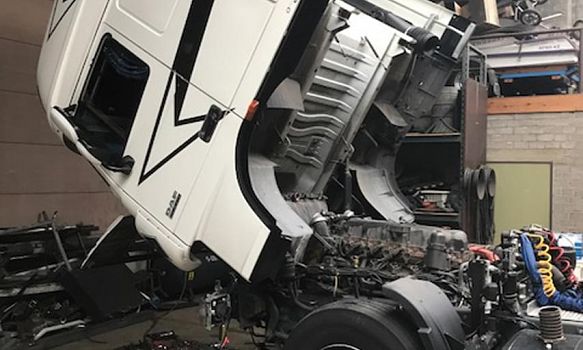 Transport

& Storage
Transport & Storage of goods
With 3000m² of storage space, we can assist producers and factories in the storage of goods. In combination with our transport service we can ensure and manage all parts of the logistics process.
contact us
We are happy to handle the transport and storage of your goods. Request more information.
contact us