LB-International NV
Robby Lens is the pioneer of LB-International NV.
In 1993 he started with one truck and realized his big childhood dream: becoming a truck driver.
Over the years, LB-International NV has grown into a good, reliable partner and an established value in the transport world.
After passages in the Neerstraat in Arendonk and a short period in Mol, in 2008 it was time for headquarters that are worthy of the reputation of LB-International NV. A site and buildings were purchased at the Hoge Mauw industrial estate in Arendonk, this became the new base of LB-International NV. Robby decided after fifteen years as a truck driver to hang his keys and take on a supervising role.
In 2018 it was decided to invest in a new head office with a warehouse of 3000m² on the arterial road between Belgium and the Netherlands. Thus the service was expanded with the handling of goods.
In this new warehouse, producers and factories can go for the storage of their goods. In combination with the transport service, this ensures that LB-International NV can guarantee the delivery and transport of these goods. In short: an entire service.
Contact us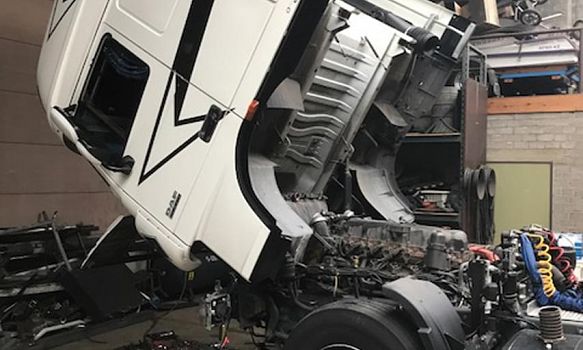 Transport

& Storage
Transport & Storage of goods
With 3000m² of storage space, we can assist producers and factories in the storage of goods. In combination with our transport service we can ensure and manage all parts of the logistics process.
contact us
We are happy to handle the transport and storage of your goods. Request more information.
contact us